I have tried to get better at regularly doing a lot of reading across a broad range of subject areas. I really enjoy reading a good Science Fantasy novel (yes, I know it's a bit geeky) but I also try to read a variety of non-fiction books, various biographies from inspiring people. One of the concepts and actions that a lot of these inspiring people have in common is the importance laced on being able to take the time to stop, breathe, enjoy the current moment and reflect on the journey that they are currently taking. This concept is not just a secular or modern view on life but rather can be traced back to most of the large religions and spiritual movements through either meditation, prayer, pilgrimage and retreating.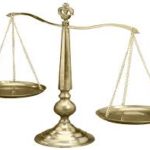 To be honest, I really am not the greatest at this whole stopping, enjoying the moment and reflecting on how I'm going emotionally, spiritually, mentally, physically, relationally or accomplishments. I don't think that makes me unusual in this fast paced world that we live in, taking time to try stop and "unplug" from our society is increasingly challenging in the digital age, however, I am trying to correct this. After all, a life not reflected upon is life that has not truly been lived and I want to be able to look back in one, five, ten, twenty, fifty / sixty years time and be able to see growth due to taking time to reflect and breathe.
My desire of wanting to consciously take the time to stop and breathe, enjoying the moment and my current state of life might seem contradictory to reflecting on the journey so far and also where it is I want to end up…however, I don't see that these three ideals are mutually exclusive, but rather all interconnected.
Firstly, I am a product of what I have done and experienced in the past. My thoughts, actions and interactions have helped shape who I am to this point in time…the stopping and reflecting on who I am and what has occurred allows me the opportunity to see who I am truly am and why I am experiencing what I currently am…this gives me the power to change those things that I am not content with, enabling me to align my thoughts, actions and behaviours to become and achieve the various goals I have for my life. If I don't go through this process then nothing will change…if nothing in my behaviour, thoughts and actions changes then the end result won't change either.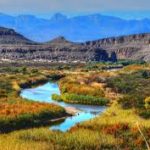 This doesn't mean I shouldn't also be able to enjoy where I currently am. The point is me trying to enjoy the journey as I continue to move through life. Stopping and taking the time to spend with those who are most important to me, being my wife and children, enjoying the everyday interactions and celebrating who I am and who we are together should always be at the forefront of my mind. Having a gratitude for what I already have and experience is a definite necessity in this time of stopping and reflecting, I live a very blessed life and I should be grateful for what I have whilst having a desire to continue to grow and become the man I was created to be.
I am fortunate enough to be able to take some time over this weekend to do exactly this, stop and breathe. The school that I currently work at is a boarding school, we have a lot of country boys. Once a term, in the middle of it, our boys have a four day weekend to allow our boarding community to return home to their families, to stop and breathe. This post is me trying to do the same…how am I going at this half way point in Term One? Do I have the right balance in all areas of my life? Am I happy with how my students are progressing, if not, what do I need to do to help them become all they were created to be? Am I being a good father and good husband? Am I hitting my health targets? Hopefully this taking time to breathe this weekend will help with this and recharge the batteries at the same time as I am feeling a little depleted at the moment.
This day has gone a long way to helping already. A morning with my wife and children out at a really fun place was definitely the right sort of medicine. I cherish the times we get to spend together.
One thought that I have been having recently is try to get back into the habit of writing more. Maybe not just on m fitness posts as before but more about other goals, successes and aspiration that I am trying to achieve. I have thought from an education point of view I'd like to use it as a way to reflect on some of the different approaches I have been using with my students to teach Music during this year. Maybe I could do the same for some of my other goals as well…it'd be a matter of trying to find that right balance…always the concept I struggle with the most…balance.
Let's see how I go!