Day 218 – Friday 28th December 2012.
I would like to be writing this post saying that this morning I was up at 5:00am and completed my planned 10km run. Unfortunately, this is no the case, in a disappointing effort I didn't complete my run this morning. My alarm went off at 5:15am and instead of getting up I rolled over, turned it off and went back to sleep.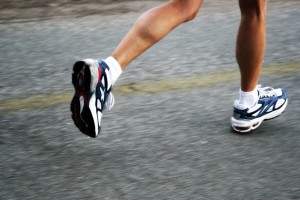 They say that you can learn something from every situation and I believe that this is no exception. One of the largest factors for my failing to get up this morning was a failure to go to bed at a reasonable hour last night. I was hoping to go to bed between 10:00 and 10:30pm however got distracted by a movie that came on television which didn't finish until just before midnight. Five hours sleep always used to be enough for me to be able to function, however in the past year I have found that I can't function as well off that amount of sleep. I have been working off a six to six and a half hour regime but think that I may need to try and get seven hours sleep a night regularly as I go into 2013. One of the advantages with this next four weeks is that I get to work on finding the "right" bed time for me to be able to not just survive but function at my best in the coming year.
I am sure as the next year progresses I will need to reassess amount of sleep and things will change, but if I  have a plan it is always easier to readjust it after having been proactive than just being purely reactive in all things.
Here's to a (hopefully) earlier night tonight and a great run tomorrow morning!