Day 7 – Monday 7th January 2013.
To begin this second week of training I returned to the gym to complete a cross training session. I was feeling quite good and optimistic that it would be a good session even though it is still a struggle to actually get motivated to go and do a session.
I arrived at the gym just before 8:00am and started with my usual 20 minute warmup run on the treadmill. I am still not pushing myself too hard with this run and kept to following the same routine of 5 minutes on 7.5km, 10 minutes on 10 km and the 5 minutes on 12.5km. I did find today that it was a lot easier than what it has previously been for me, hopefully this means that I am showing some signs of improved fitness. My plan is to move towards stretching the run by running in 5 minute intervals on 7.5km, 10 km, 12.5km and then 14km however I don't feel that I am there just yet so maybe the start of next week this can become a possibility.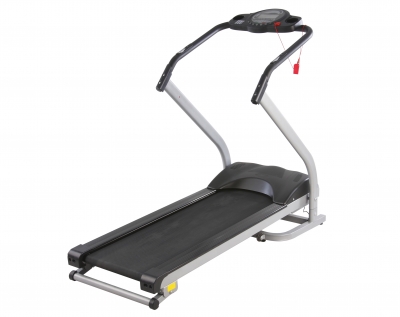 At the conclusion of my time on the treadmill it was time fore my 10 minute row. I was determined today to try and set a new PB by rowing over 2.4km in the time frame. I had rowed over2.3km previously so this is my next step in moving towards the 2.5km goal that I have always struggled to maintain regularly. I started off well with a stroke rate of around 30 per minute and an average split of around 2 minutes and 14 seconds. At the 5 minute mark I increased my workload in power and started to row splits down towards 2 minutes and 7 seconds whilst maintaining the same stroke rate. At the  minute mark I lifted my stroke rate and was rowing with a split just above 2 minutes, by the time I crossed the 10 minute mark I had rowed over 2.4km which I am very happy with.
My session was completed with my 15 minute ride. I decided to keep with the same regime I have been doing of alternating resistance every 2 minutes. Todays goal was to ride over the 7.5km inside the time. I began, and as always, had a slowish first 2 minutes as I was trying to find my rhythm. Gradually I managed to stabilise my revolutions at 104 per minute and managed to ride a distance of 7.8km by the time the 15 minutes clicked over. I am quite happy with this effort and look forward to trying to break the 8km in the coming weeks.
After finishing the ride I headed over to the stretching area. I completed 3 sets of 50 sit ups with a 8kg medicine ball before stretching out my legs. I have an indoor soccer game tonight and need to make sure that I am not too stiff and sore before the start of the game.
Overall today's session has been a good one, I am seeing progress in most of the areas of my training. My big hope is that this can continue not only through this holiday period but throughout the entire year.