Day 1 – Tuesday 1st January 2013
Today marks the beginning of my Fitness Training for 2013. With the New Year comes New Beginnings, I admit that we are all affected by what we have previously done and experienced but this does not need to necessarily dictate our future and the successes we can have as individuals going forward. We are a product of our past but have control over present which, in turn, has influence on our future and who we become. This had lead me to decide on calling my fitness challenge for this new year "Pushing the Limits 2013" as it is exactly what I want to do, push the limits on who I am and ultimately who I can be.
When my alarm went off this morning I was really tempted to not get out of bed and take the day off. I felt I could justify it with the night before being New Years Eve and me not getting to bed until after 1:00am. After running through this process in my head I pulled myself out of bed as it is more important to me to start the day off well. It would be fantastic to see if by the end of the year I had completed an entire year of training, the 1st of January I feel; is a logical place for this to begin.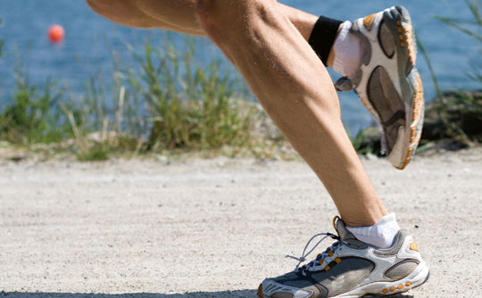 Luckily the temperature today is no where near as bad as what it has been over the past week in Perth, this suited me as I was going for a 7km run around Lake Monger. This run I had completed a few days ago in just over 44 minutes, I was hoping that today I would be able to better this time. With my iPod on Lincoln Brewster's album "Today is the Day" I started my run. My legs were feeling quite stiff from yesterday's cardio session and when combined with being quite dehydrated still from last night's gig in Northbridge I found the run at the start quite challenging. Today's run I managed to complete in 40 minutes at a time of approximately 5 minutes and 43 seconds, a little better than the last run but still a long way to go before I am completely satisfied.
I am really hoping to Push the Limits throughout the course of 2013, taking it a day at a time and building on the successes of each session will be the key.