Trumpet Challenge Thursday Week 30 – A Challenging Week.
My midweek practice sessions this week have been incredibly difficult in every way. It's been difficult to get up early enough to practice, when I do I have found my lips have been increasingly tired and I have struggled adapting my embouchure between saxophone & clarinet to the trumpet. Having said this, I have managed to spend time on the horn on both Tuesday (only briefly) and Thursday (a little longer).
Tuesday Review.
My Tuesday session only went for approximately ten minutes. It was difficult to get to school in the aftermath of the College Presentation Night at the Concert Hall the night before. I did, however, get to school with enough time to pull out the trumpet and work on long notes, lip slurs and scales. There was minimal repertoire work.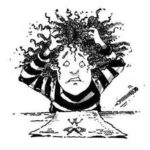 I found that I experienced a similar problem to Saturday, my embouchure was inconsistent. This lead to many problems on my higher notes both pitching and getting a full sound. I will need to spend some time researching ways I can continue too develop this and also move between instruments with greater ease.
Thursday Review.
Today's session was a little better than the previous two although I still am struggling with the movement to my higher notes, especially in repertoire including "Pomp and Circumstance" (A to D) and "American Patrol". I am pulling out the difficult phrases to work on them separately, which I can do, it is hard to get the accuracy when playing in the context of the piece as my lips are a little more fatigued by the time I reach the passage.
My practice started with the usual long notes, lip slurs and scales. These all went reasonably well. There were a few problems with my higher slurs (Bb – D; B – D#; C – E; C – Eb; C# – E; D – F) but they are slowly getting more fluent. The tone is still quite thin at the top, I need to stay focused on not using pressure when playing to get the high notes. I can tell when this is occurring as the notes sound strained and thin in their timbre.
I continued the session with scales, playing my Majors in all Twelve keys, one octave. There are still some errors with remembering fingerings for my notes but these are gradually improving. Some of my higher starting scales need a lot more attention including the F, E and Eb Major Scales. The arpeggios are a little less polished but slowly improving. I will continue with these scales for another week before introducing my Harmonic Minors.
I did manage to spend some time on repertoire, however, as previously mentioned, struggled with consistency in pitching. My main difficulty is having fatigued lips in the middle to end of phrases and having to play up high. I'll keep working on developing and strengthening my embouchure further to hopefully overcome this.
I am looking forward to tomorrow's practice. I managed to get a good half an hour in last week on the Friday, hopefully I can replicate that for a second week in a row!
To find out more about Simon Montgomery click here:
Learn about Simon Montgomery's teaching experience:
To follow Simon Montgomery's Facebook page click here:
Connect with Simon Montgomery on Twitter:
Connect with Simon Montgomery on LinkedIn: