Trumpet Challenge Week 34 – Four is the New Five.
It has been an "interesting" week of practice for the Trumpet Challenge. I have managed to complete four sessions for a second week in a row, a positive is that all the sessions were quite strong in their consistency and length. On the side of needing to improve I need to get my sessions back to the five day mark that I set for the challenge and also improve my range, I am still struggling to find consistency in notes D, Eb, E and F. As this post marks the beginning of my 34th week in the challenge I am hoping that I'll be able to report some positives on both of these fronts come the beginning Week 35.

Wednesday Morning.
It's been a late start to the week's practice regime this week, which is disappointing. I didn't manage to get in a before school session on either Monday or Tuesday due to various school events (meeting on Monday and setup for my school band's Melbourne Cup gig on Tuesday).
Despite this, the session went reasonably well with my long notes and slips having good consistency in tone and pitch through to my High D. I managed to play my scales quite well with only a few slips up on my F# and Ab Major Scales, I'm still getting confused with some of the fingerings, especially when descending. One big positive to come out of today's practice was my ability to play the full range of my F Major scale and arpeggio. The top E and F were thin, but they were definitely there! I also managed to push higher with long notes, getting a thin F# and G out of my trumpet.
I continued with my repertoire routine, focusing on the technical exercises on pages 42 & 43 of Accent on Achievement. There's progress in the tone development and ability to lip slur between notes in the context of a song. I am mismatching some of the exercises, especially in Number 8 where I continue to not resolve the exercise to an F, hitting a Bb instead.
Thursday Morning.
I have managed to complete the second session for the week. There have been a number of positives out of this session as well. It was consistent with my Wednesday one in the long notes, scales and arpeggios although the range wasn't quite there.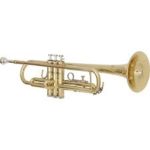 I made the decision to change my approach to repertoire yet again, I am really keen to nail this version of "American Patrol' but am continuing to struggle with lip fatigue through playing. I have reduced the number of technical exercises, only playing five of the ten, to try and give myself an opportunity to play American Patrol before my lips are too fatigued. This seems to have been a good idea as I did manage to play more of the song, the latter parts still need more attention.
Friday Morning.
I had a lot of other things on my mind of various tasks that I needed get done when I went into my Friday session, not the ideal place to practice from! I did manage to get a reasonably good twenty minute practice in, something that I really shouldn't sneeze at!
My long notes, scales and arpeggios were a mirror of the Thursday results. I did try something sightly different today though, adding in my lowest lip slur positions as well (F#-C#; G – D; Ab – Eb; A – E; Bb – F).
There were not really any changes in my repertoire ability to Thursday's session. I think I may need to look into getting that new book and just pushing ahead to really help continue to develop my playing.
Saturday Morning.
I ended up being a little strapped for time for this morning's practice session. Usually I jump straight into it after one of my students' lessons in the half an hour break that I have. I didn't do that this morning as I had a larger break and I got some sax practice done first. By the time I finished the sax practice I only had about 15 minutes to spend on the trumpet.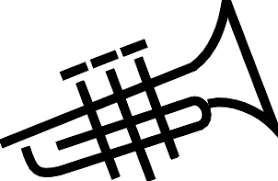 The quality of the practice was no where near as strong as my earlier week sessions, largely due to the sax practice tiring out my lips. It was, however, much better than the previous times I've played my sax right before practice sessions.
Moving Forward.
I would really like to get back to the five days a week quota of practice days. The length of most of my sessions has been good, just that extra one would be nice. I think I'd like to try to get the new book for me to continue to progress during this week. I'll keep working on American Patrol, but some new repertoire would probably prove beneficial.
To find out more about Simon Montgomery click here:
Learn about Simon Montgomery's teaching experience:
To follow Simon Montgomery's Facebook page click here:
Connect with Simon Montgomery on Twitter:
Connect with Simon Montgomery on LinkedIn:
Follow Simon Montgomery on Instagram: