Term Four Fitness Challenge Review – Week 4.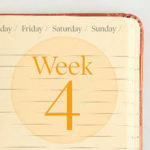 After the disappointment that I experienced in my Fitness Challenge last week through missing a day on Friday. I was determined to make this coming week one of success, setting a consistent routine of 5 days and hopefully setting some new PBs since starting this challenge.
Monday- Cardio Vascular.
The week started with my cardio session. I was keen to get in a good session but got to the gym slightly later than usual (approximately 6:00am). I managed to jump on the bike and complete 15 minutes with the RPM at approximately 90 and a resistance level of 5. Whilst I am relatively happy with this I'd like to look at either increasing the RPM, the resistance or both.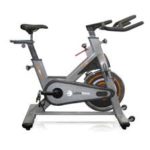 I then continued my session on the treadmill with a 10 minute run. I wanted to try to continue to build on the work done in previous weeks by increasing the speed, I managed to keep it at 8.5km/h for the entire run. Ideally, this will be increased closer to the 10km/h over the course of this week.
Tuesday – Weights.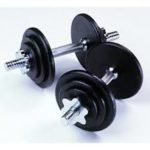 My weights session went quite well for my Tuesday session. I managed to get a bench relatively easily and also got both he 12.5kg and 10 kg dumb bells (which is a difficult feat). I completed my 3 x 12 rep sets on bench press, shoulder press, shoulder fly and bicep curls before changing to the 9kg dumb bells for the tricep extensions. I am still cautious of the pain in my right shoulder when I lift the dumb bell into position for the tricep extension. I have found that supporting the shoulder with my left hand has assisted in this.
Wednesday – Cardio Vascular.
I managed to get up and to the gym in excellent time this morning, by 5:50am. This was really important for today's session as it is my earlier start at school with a 7:00am for a big band rehearsal. I completed a session similar to my Monday one, unfortunately there were no gains in my cycling there were, however, gains in the run with me increasing the speed to 9km/h. Whilst this does not seem like a significant increase it has had a positive effect on the outlook of the challenge…maybe I am starting to get a little fitter.
Thursday – Weights.
My weights session went quite well this morning. Unfortunately there were some hiccups with the weights available as I could only get the 12.5kg and 8 kg dumb-bell sets. I managed to compete all of my routine quite easily as a result of this reduced weight. I tried to counter this through increasing the intensity and reducing rest times between each set. It serves me right for getting to the gym a little later than usual! There's a huge difference between 5:50 and 6:00am.

Friday – Cardio Vascular.
I have managed it, five sessions in the week!
It feels really good to have completed another full week of the challenge and gotten things back on track. I completed a cardio session identical to my previous ones for the week. I am a little disappointed that I haven't gone the extra mile and completed any ergo sessions, perhaps that's something that I can add into Week 5 a little more consistently.
Other work that would be nice to start adding in is some work on my abs, perhaps a different exercise each day to keep it interesting as I do find abs the most boring to work and commit to.

Week in Review.
I am absolutely wrapped to be able to say I completed my five sessions. There's some improvement in the quality of sessions that I can address as I head into Week 5, especially the cardio through adding in the ergo for five minutes and an abs routine for each day. I might look at varying the abs routine to keep it interesting (Sit-ups and planks one day; obliques and extensions alternate).
The other area I still need to work on is my diet. Whilst I have worked own reducing the amount of snacks and am no longer eating many chips (crisps) I still am finding I am eating a little too much chocolate. I guess more self control is needed when I go to the shops to buy berries and mangos as a snack for the evening!
On a positive note, I have increased my water intake each day. I will try to keep at the 2 – 3 litres in the coming week.
To find out more about Simon Montgomery click here:
Learn about Simon Montgomery's teaching experience:
To follow Simon Montgomery's Facebook page click here:
Connect with Simon Montgomery on Twitter:
Connect with Simon Montgomery on LinkedIn: