I haven't posted for a very long time on my website, it hasn't been an intentional thing on my behalf just a fact that life feels like it has gotten away from me…
I have found it increasingly difficult over the past few years to just keep my head above water at times with the amount of "stuff" going on in my life and taking up time which is the most valuable resource a person has, after all, it is the only commodity one can't make more of, only slowly lose it.
I love my life. I really do believe that I one of the most blessed men to ever walk this earth, I have so much going for me (and that is not me trying to boast).
My wife and children are my everything and why I try to do everything that that I am doing to hopefully become a better man, it doesn't mean that at times I still feel that I fall short of being the husband and father that I want to be and that they need.
I have an amazing job, I am a musician. I get to go to work every day as a Music teacher at a beautiful school and get to share my  love and passion for Music and the Arts with so many young men, it really is a privilege. I am mindful though that with this privilege comes a lot of responsibility and my occupation isn't without a cost to time away from those I love and hold dear.
Then there's just the everyday run of life…that takes time as well.
So, why am I saying all of this? Is it to try and justify not posting for a very long time? Absolutely not, it is merely to try and give a broad picture on where I find myself at this moment in time, after all, a life not reflected on is a life not lived and I want to continue to make sure that my life has been one lived to its fullest potential…something that at times I probably don't live up to as much as I'd want to.
Where am I at? What is it that I am striving for and am passionate about as 2017 continues to move along.
Putting it bluntly, I want to grow and be a better person. Hopefully by the end of the year I'll be able to look back at 2017 and have grown and developed in every area of my life. I don't think that I will necessarily have "made it" in any of the challenges I am undertaking but hopefully I can be at least one step closer in each of these.
Being a better me…what does that mean exactly?
Well that I believe can be broken down into a number of smaller categories and sections, I have been doing this every year for the past 7 years and there have been some positive results out of it…some of my goals I am going to outline below.
Goal One – Family.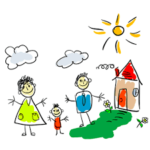 We are created to not live in isolation but to live in community and, primarily, as a part of a family unit. I love my family both my core family of wife and children and my extended family (both my wife's and my biological family). I have always tried to keep family as the core that everything is built around, they are why I work as hard as I do, but don't always get the right balance between work and time with them. I am really going to try this year to keep the right priority and focus, spending quality time with them regularly being totally present.
Goal Two – Friends.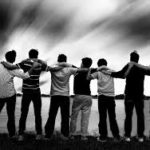 I have some great close friends, they are keenly loyal to me and I know that I can trust and call on them at any time of the day. These relationships have been built over many years of time together, sharing joint experiences both happy and sad times. The past few years have been challenging to get quality time with them regularly due to the business nature of my work and wanting to spend every spare moment with my family. I am going to try and work on these friendships more, not taking them for granted, throughout 2017. It doesn't mean necessarily spending less time with family but more trying to get the right balance between being at work and being away from work.
Goal Three – Fun.
I used to know how to have fun and have a laugh. Somewhere along the journey I've become a lot more serious about everything in life. That's something that I need to change whether it's through being spontaneous in doing something, making light of a difficult situation and just consciously trying to smile more…I think this one for me will be a big challenge but they say that laughter is one of the best ways to reduce stress. Let's give it a crack.
Goal Four – Fitness.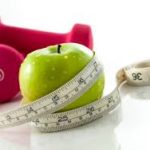 These post are usually all focused on my fitness goals and progress. I have been exercising, but no where near as frequently or at the intensity that I'd like. This has been a result of the stresses at work and need to get in at much earlier times, combined with late nights and then injuries on top of it. All excuses aside I need to start back into a good routine as I am carrying a lot more weight than I want to be at this moment and a I worry about what the long term health effects would be if I don't change something. Similarly I need to work on my diet. The stresses have resulted in me eating a lot more unhealthy food, sugary and salty…another aspect that will need to change in 2017.
Goal Five – Furthering / Formation.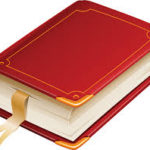 I've worked really hard on some of these goals over the past years and am happy with some progress. I have managed to maintain a healthy (and manageable) reading regime of a minimum of twelve books a year (one a month) for the past four years. I'd love to read more but know that with the speed I read that it is just not feasible without having a negative effect on other areas of life.
I made the decision this year to really try and further myself as an educator. I am currently working towards completing my Certificate IV in Training and Assessment so that a Vocational Education Training (VET) Course in Music Performance may be a possibility at school. I am also looking at completing some Kodaly courses / accreditation over the next couple of years.
Musically I have started learning the trumpet, I feel that this will help me become a better band director in school through being able to share experiences and  knowledge with students…let's see how that goes. I have also been working towards my Fourth Grade AMEB Flute performance exam…hopefully that will be done by half way through the year!!!
Goal Six – Financial.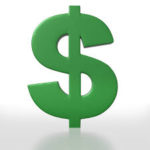 I have set some very specific financial goals. A book that I am currently reading, "The Richest Man in Babylon", has really confirmed a lot of my previous thoughts and beliefs about savings and planning for the future. There's been a lot of savings measures I've started to bring into my everyday life, trying to try the fat, as well as more structured budgeting to where money is going for saving/preparation for various planned expenses. Hopefully by the end of the year we'll really start to see some dividends in this area of life.
Goal Seven – Favourable
A wise man once told me the importance in looking upon others with a sense of "favour" or good grace. This is something I really struggle with, always jumping to the worst conclusion as if I have been wronged. I'm really going to try and make the effort to look on every situation with good grace, showing favour and forgiveness to people always…I know this will probably be the biggest struggle for me but if I can take it one day at a time I might be able to at least improve a little.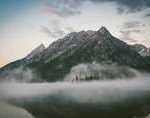 Well that's what the year 2017 is going to look like. Will I achieve all my Fs? Probably not…can I give them a red hot crack and see how far I get? Absolutely.
One sure thing is that I know I will fail a number of times (look any that, another F). But it really isn't a matter of whether or not I fail but rather what I learn from that experience and, as I said to one of my boys at school during the week, how I respond to the situation after failing / being let down. There's a lot I can't change in the world and the environment I live, but what I can always change and work on is who I am currently am in my thoughts, reactions, speech and relationships. If this remains my focus I know that come the end of the year I will have grown and transformed.
Will I post more often in 2017…I hope so, but hey…who knows what life is going to throw at me.
The challenges I face in life daily are really and some are big of me but through the grace of God there is nothing to big that it can't be overcome.