Day 191 – Tuesday 9th July 2013.
I always find it challenging to run regularly in the middle of Winter, something about getting up well before the sun at 5:15am every morning, out of my warm bed, into my running gear and braving the cold conditions regularly under 5 degrees is just not that appealing to me for some reason. I have, however, managed to regularly commit to subjecting myself to this torture four times a week regularly over the last month and a half to two months.
Unlike at the beginning of the year I have not been blogging regularly on my regular runs, this is not due to a lack of wanting to or a lack of completing exercise but rather just a lack of time to sit down and do it. A lot has changed since 2013 began; I am now a Father with my beautiful wife giving birth to a beautiful little girl, I am in a new job working longer hours, a new house and a bigger mortgage to just name a few of these things. Life is just feeling a lot fuller which has made my time limited to regularly blog, I am hoping to be able to start to do this more and also get back into doing it for my gigs and start on teaching resources as well. All that aside though, I'd better get back to my run this morning and progress over the past few months.
At 5:25am my second alarm for the morning went off, I semi-woke up to it before being nudged by my beautiful wife to hurry up and turn it off so that I didn't wake Zoe up. She had only gotten back to sleep recently after a 4:30am feed and I didn't want to be the one responsible for waking her up again! I have gotten into the habit of setting two alarms, one at 5:15am and the second at 5:25am this is because a number of times I began sleeping through my alarm due to having the volume on really low to not wake up Zoe.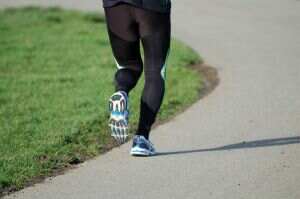 I considered rolling over and going back to sleep but knew that in order to continue ti grow I'd need to face the cold so I got up and proceeded to get ready for my run. Like all my runs of the last two months I was to complete a 4.5km course my aim is to do this under 20 minutes, I have only managed to achieve this once so far with most of my runs falling between the 22 and 23 minutes mark depending on the morning and how tired I am feeling. By 5:35am I had made my way out to the car, as usual it was dark and cold with the sun not due up until after 7:00am and the temperature sitting somewhere between 4.7 and 5.1 degrees centigrade.
I arrived at the car park a little away from Lake Monger for my 4.5km run by 5:40am. I retightened my shoelaces to try and prevent them from coming undone on the run and then began the run into the cold. I find the first  one and a half kilometres I feel quite cold, the chill goes straight through my jumper and other layers and penetrates deep to my bones, it didn't help with my shoelace coming undone 500m into the run meaning  had to stop and do it up before continuing.
One element of the cold mornings I do continue to find quite refreshing, the cold air into my lungs and the feeling of freshness in the air around me. I have stopped listening to music when I run instead listening to the sound of my breathing and it's rate in relation to the number of footsteps I take. Interestingly this seems to have helped take my mind off the cold and find a more consistent rhythm to my running. By the end of the first kilometre I had found my rhythm in running and was starting to warm up. I felt I was making reasonable time but knew it wasn't going to be fast enough to break the elusive 20 minute mark.
Having found my natural rhythm for the morning I began the process of thinking of the challenges I foresee my family facing in the future especially with regards to financial decisions and finding the right balance between spending / providing everything that is needed now with saving for the future and ways I can try and increase our income stream. Whilst I still don't have all answers on this front I am confident that we are on the right track, it's more a matter of continuing to examine / re-examine possibilities and not hold onto anything as sacred. By the 2km mark I had noticed that my speed had slowed down, largely due to the lack of concentration on my running, I began to correct this and pick up my overall pace which was re-established by the 2.5km mark.
By the time I had returned to my car in the car park 23 minutes had passed. This is not the greatest time that I had run, there's a lot of room for improvement. I am hoping over these holidays that I can try and stretch myself with some longer runs as well. A few things that I do know, whilst my blogging isn't happening regularly, the early morning starts are here to stay for the foreseeable future, hopefully I can bring this time down a little more and build on developing a healthy and sustainable lifestyle.