Day 275 – Tuesday 30th September 2014 – Cardiovascular Session.
It's been a long time since I have sat down to write a fitness update on how I am going in reaching my 2014 goals that I set out in "New Beginnings". The year has proved to be a busy one and finding the time to sit down regularly and write about my fitness journey has proved challenging if not impossible on a regular basis. Having said this though, it has been pleasing to see me get into a good routine over the past eleven weeks of the year in completing cardio sessions.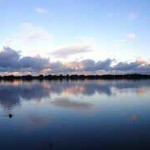 I did have a troubled part of the year from mid-February through until the end of May, usually this would write me off for the remainder of the year, it is so difficult to get back into habit once you have lost it. I have been pleased that this hasn't been the case, since the middle of July I have completed five cardio sessions almost every week, I have been rising at 5:15am and getting done a combination of riding, running and rowing with some abdominal work thrown in there over the past few weeks.  Since this date I have only missed four training days, this has always occurred as a result of me sleeping through my alarm clock in the morning (usually due to it not going off because of a flat battery).
In this time I have increased my average cycle distance from 10km in 20 minutes to averaging over 11km in 20 minutes with a personal best up at 11.5km. I have increased the work load adding in a 5 minute row on the ergo and a 10 minute run, the run is now slowly increasing in its intensity as well and I hope to be able to increase the length of this run in the coming weeks.
I did find that yesterday's session is the headrest one that I have completed for a very long time due to the nature of it. The gym was closed until 9:00am with it being a public holiday in Perth, I know my weaknesses and that I would not complete any exercise if it wasn't done early so I decided to go for a run. This is the first outdoor run of any distance that I have completed for a long time, and I didn't hold back as I completed 10km inside 50 minutes. My legs started to burn towards the end of it, and I knew that they'd be sore later but I didn't mind as it was quite an achievement for myself.
Today has been difficult, my legs are so sore and the session this morning at the gym I had to take easy due to fatigue. I did manage to complete my 20 minutes on the bike, riding only 9.8km, a 5 minute ergo and 10 minute run before spending a decent amount of time stretching out some sore and tired muscles.
I really enjoyed my run, moving forward I think I will need to incorporate one longer run a week into my program. I don't overly want to drop a gym session so it might mean moving to a six day a week program. My program will need to change in the next week as I try to restart my weights program, there's been very little of this done so far this year…things are about to get a bit more painful.