I believe that it's an important part of every training program, in fact just every life in general, to be able to stop and reflect on how you are going. It's important to not just reach your goals and targets but also to reflect on are you enjoying the journey of life you are on? Are you reaching your goals and a the same time being able to be a good person?
It's no good in life reaching all your goals, making your targets and achieving your dreams if you don't take time to stop and smell the roses along the way. Appreciation of the people, the opportunities, moments and "little things" in life is what makes it all worth living…a life where you achieve all your goals can still be a life not lived fully due to a lack of gratitude and taking the time to appreciate the journey.
My Sundays are the day I am trying hard to set aside for this purpose, as a result these are my rest days from Fitness Training 2012, as a result my Sunday posts will be a bit different to other days. On the training side of things, I am happy with how my first week has gone to date. There have been some challenges to overcome, mountains to climb (metaphorically and literally) and some successes as well. This year is looking very exciting from a training point of view and I will continue to take it the only I can, one day at a time.
Sundays have become an increasingly important day for me to spend time with my wife, due to our weird work commitments it is the only time in the week we can definitely and regularly spend time together. We have a habit of going to mass at 8:00am in the morning at Holy Spirit Catholic Church in City Beach before heading out to have a coffee, whilst out at coffee we sit and talk about everything and anything we want. Sometimes the conversation is light and funny and other times it gets quite serious and intense, most weeks it actually swings from one to another numerous times during this time we spend together. The important part of this habit on a Sunday is not the topic of conversation but more of a spending time totally present to the other person and appreciating who they are and who God has created them to be. This time is one of my most favourite events in the week to the extent that I actually have it scheduled into my diary as being important and sacred time.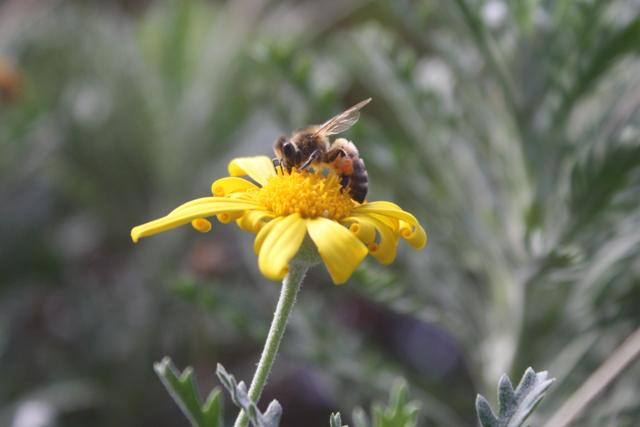 Today was no different, we headed out to Dome in Scarborough, one of our frequent hangouts on a Sunday morning, for our hangout time. We love going to this place because the view is brilliant with it being located right on the beach with beautiful views. As always, our conversations were great fun and really enjoyable. I appreciate that I have been blessed with such an amazing wife who I get to share all of my life with.
After finishing coffee we have headed home and we just got to hangout with each other sitting on the couch for an hour or so. We usually have a family lunch on Sunday which Melissa is currently making something for as I write this post. Spending time with family is another one of the things we do on a Sunday to stop and enjoy the good things in life as we have both been blessed by coming from amazing families. Later on today we might go for a walk in a park, stopping to enjoy the beauty of nature…something I am still learning to do as it doesn't come naturally to me like it does to my wife.
A man that I know and really respect once said in a talk I was present at "Gratitude leads to Generosity and Generosity leads to Wholeness". I want to be someone who lives a whole life, the way I can do this is by first being grateful and to do this I need to stop and appreciate these good things in life. The more I stop and reflect and appreciate the good things in the life I am finding the more of the things I want to achieve that are important to me are actually being accomplished.
I hope that today you will stop and make at a minimum a regular weekly time to slow down and appreciate the good things in your life. I'd love to hear about what those good things are and how it has changed your life as I am sure it would end up being an inspiration for me as well.