Day 10 – Thursday 10th January 2013.
Today's run was a bit of a disappointing affair with me not setting any new best times. In all fairness I did start my run about an hour later than I usually did but the overall weather today has been a lot cooler so really that shouldn't not have been a factor in the outcomes of the run.
Today was an outdoor run, the 7km track I have been doing around Lake Monger (2 laps in total). I began at just after 8:00am and felt quite good early on in the run, I felt that I was making good time as I finished the first kilometre. In the middle part of the run I think I slowed down significantly, the reason behind this would not have been because of fatigue but more because of the amount of large decisions I have had to deal with recently and I found my mind wandering through all the different possibilities involved in buying a new house which settled yesterday.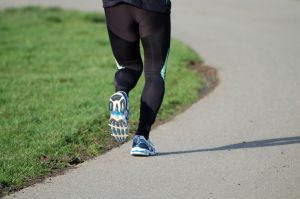 All those things aside, I realised that I had fallen behind as I was at the 4.5km mark due to the song that was playing. I raised the tempo to try and make up the distance I had lost, unfortunately I did end up falling short of the 40 minute mark by a minute and a half. This meant I came nowhere near my hoped 37 minutes and 30 second goal. I will have to wait until Saturday before having another attempt at that one.
Whilst there is disappointment from not setting a new PB on this run I am still happy with my overall progress. I am continuing to feel fitter and better about myself and seem to already being able to focus for longer and harder on the various work details I need to get done at the moment. I haven't really seen any significant weight loss as of yet but I know that as I commit to the regime this will come over the next few weeks.
Tomorrow's session is supposed to be back int he gym for another cross training session. I am really savouring every one of these that I do because I might need to freeze my membership for a period of time, not because of not using it but more as a saving measure over the next few months. We'll just have to wait and see what is necessary in the future.