Day 31 – Thursday 31st January 2013.
Today marks the end of the first month of my new training regime. As I write this I am reminded that in order to grow and develop one needs to not only look forward at what is to come but also backwards as to what has previously occurred, assess the results of this and decide how things can be improved to encourage a better tomorrow. I feel that as I write today's post that I could possibly try and cover some of these aspects.
I have been happy with the progress I have made so far throughout this month, whilst there have been some hurdles including a move which took away a good two weeks of training, I have seen growth and development in my abilities. It is still a struggle to get out of bed and do my runs but I believe already I am seeing the benefits with me feeling fitter and definitely looking like I have lost some of the weight already from around my middle. As my desire for doing this training is to maintain a healthier lifestyle I think that I am hitting this target.
Going forward into the next month I would love to get to the end of February having run on every weekday of the month. This is a challenge that is not impossible but will stretch me, especially with full time work now having kicked in.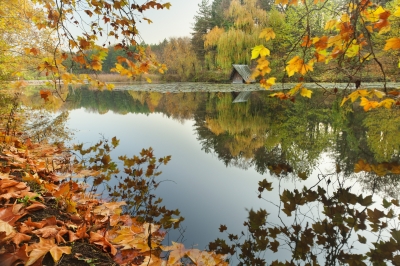 Today's run began just after 6:00am, it was another planned short run of 4.5km. I started the run feeling quite well although I couldn't get into a fast rhythm. It was a fairly uneventful run, my focus was on trying to complete the lap in under 20 minutes. I felt whilst this would be a challenging target that it would be possible to achieve if I worked hard throughout the entire run.
By the one kilometre mark I had been running for just over five minutes, I knew that this would be off the pace from what I needed to be setting of 4 minute and 40 seconds per kilometre. I tried to pick up the pace but found it challenging to increase my speed, I did manage this however with my next kilometre coming up in 10 minutes. I then experienced the usual problem, my shoelaces came undone, this time both feet!
Picking the pace back up after the shoelace tying was a challenge, but manageable. Unfortunately by this stage I knew that I wouldn't be breaking my previous best time and going under the 20 minute mark for the 4.5km. My attention now turned to completing it under 25 minutes, this would still be a reasonable effort on my behalf.
By the time I completed the lap and returned to the car my clock clicked over to 22 minutes and 14 seconds which meant the average kilometre was run in 4 minutes and 54 seconds.
If I can get up early enough tomorrow I might try and extend myself with three laps…it all depends on what time I get up in the morning!