Day 8 – Tuesday 8th January 2013.
In what has proven to be the hardest and most physically demanding 24 hours since restarting my training I now feel like I am running on empty. I feel that the toll of a hard cross training session and indoor soccer game yesterday when combined with running this morning will be beneficial in the long run if I now focus on replenishing my energy and fluids throughout today.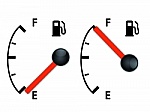 I got up this morning at 7:30am not having had the best night's sleep. The hot and humid weather has returned to Perth and without air-conditioning in our unit I really struggled to sleep for longer than the two hour timer on our little fan. That all being said, I was determined to complete my run today and do it in a faster than 40 minute time frame.
I arrived at Lake Monger just before 8:00am and was told that the temperature was sitting at just below 32 degrees centigrade. This in itself isn't too bad but the level of humidity was the factor that I was concerned about. I started my run at a slow p yet consistent pace, there was this other runner who ran past me in a hurry but then stopped about 100m up the path. I caught up to him and went past him only to have him again pass me about a km later and then stop again and walk. I passed him for a second time and then never saw him again, my consistent pace was overall a faster run than his stop and start regime.
I got to the end of the first lap and I was feeling hot, thirsty and tired. My aim was to do the full 7km so I kept running, pushing through the tiredness I was feeling. As I was passing the markers I kept trying to think to myself in relation to the songs I was listening to what my pace was and how close I would come to beating my 40 minute PB that I had previously set. As I came inside 1km of the end I increased pace to try and push through and get the result.
I ended up running the 7km in a time of  39 minutes and 50 seconds, a new PB since restarting my runs.
Tomorrow is supposed to be another gym session, I am feeling so exhausted at the moment that I know today is going to be spent trying to recover and replace my fluids. All I can say is bring on tomorrow, I am tired but loving it!