Today's post on how my current fitness and exercise regime is going is one that, hopefully, will be one of change and hope. To be honest, my fitness regime has been terrible over the past few weeks. There's been many reasons behind that, not getting to bed at an adequate time, not getting enough sleep, work stresses all of a few that has really impacted my overall health and well being.  I am hoping that some of my most recent changes to lifestyle will assist in getting things back on track as I desperately need it!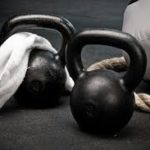 This morning I manage to get up and get a reasonably decent cardio session in, at least from a time perspective. This happened as a result of the decision to get to bed at a reason
able time (10:30pm) as well as being able to sleep through until my alarm went off at 5:30am . I'll be honest, it was difficult to get out of bed, extremely difficult, due to the cold and darkness but I managed to do this and get to the gym. At the gym I managed to get in a good 15 minute ride on the bike before finishing with a 10 minute run. I didn't do ground breaking times, but I am hopeful that I can build on these efforts tomorrow morning.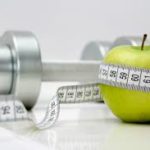 My aim for this week is to get to the gym each morning (Tuesday – Friday) and complete four cardio sessions. If I am successful at this then I will look at changing things next week to have three cards (Monday, Wednesday and Friday) with two weights sessions (Tuesday and Thursday). I foresee the most difficult day will be Thursday as I have Catholic Schools Performing Arts Festival tomorrow night for the Concert Band session. This means I'l be having a late night and the early start the next day is always a challenge to navigate after this!
There's a lot going on at the moment in life in general, a lot of change and decisions that I need to make moving forward in life. Some of these will be significant changes that will have big effect. I need to make sure that these are made in the right frame of mind, with a clear head and unburdened spirit. I find that a regular exercise routine, when combined with prayer are necessities to enable this.
I won't be posting every day, however, I hope that in my next post I'll be able to report that I have been successful in committing to a regular routine!
Bring on 5:30am tomorrow morning!