Term Four Fitness Challenge Review – Week 1.
The blogging about my fitness regime for the past few years has been about as consistent as the actual sessions, not at all. I have however decided that it is time to start again, but this time try to do both a little smarter as time seems to becoming increasingly precious as a get older and my commitments / lifestyle has continued to change. It's basically time to start fresh and try to set some new and more achievable goals.
One of the things that I have learnt over the years with goal setting is that they need to challenge you but also be achievable. You need to have a definitive start and end date for the goal and be able to break it down into manageable sized actions to ensure that you actually have the procedures in place to give you the best chance of success. This is what I have decided to do regarding fitness: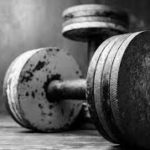 Over the length of Term 4 (8 weeks) I will endeavour to exercise five days a week, week days by getting up out of bed between 5:15 and 5:30 every morning. This will allow me to get to the gym no later than 5:50am where I can do an intense workout for 30 – 40 minutes before showering, dressing and heading into school. My sessions will vary between cardio (three times a week) and free weights (two times a week).
For me to be successful in this I know that there's a few actions important for me to commit to, the first being getting to bed at a decent hour to get enough sleep. I am going to try to commit to getting to bed between 10:30 and 11:00 each night so that at a minimum I'll be getting 6 hours sleep, I know I can function off this amount quite easily. I also know that I have to get out of bed as soon as my alarm goes off in the morning, any hesitation and I'll miss my session.
Part of my challenge will also be trying to control what I eat, especially the junk food. I have weakness for chocolate and chips (crisps) that I know are not having a positive effect on my waistline currently.
Posting wise, I'll try to do a single review post outlining "the week that has been" which would include challenges and successes I have experienced throughout the week.
Week 1: Monday 9th – Friday 13th of October.
I have managed to have a great start to the Term Four Challenge with me getting to the gym on all five days and doing decent workouts.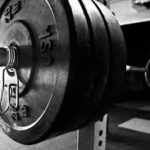 I have already encounter see problems that have meant changing my routine. The first hindrance occurred as a result of filling in for an indoor soccer team on Monday night, all I can say is that I am so unfit!!! I felt my hamstring go quite weak towards the end of the game, this feeling continued throughout Monday evening. I have experienced this feeling before, usually during rehab. after tearing the same muscle but never without having actually pulled the muscle prior.
Knowing that my leg was in trouble, I made the call to continue with the gym but to lay off the cardio for the remainder of the week – it will be four weights sessions in a row for me!
My next hinderance occurred on Wednesday morning. I made the silly decision to stay out late on Tuesday night by going to a late movie – this meant I didn't get into bed until after midnight…BAD MOVE! I managed to push through and get out of bed and completed the session.
My Thursday an Friday sessions were completed with minimal problems or disruptions.
Overall, I am happy with the start I have made to the challenge. I am cautious however, it takes three weeks to form a habit and this week will be vitally important in seeing me push through and set up a good routine for the remainder of the challenge.
To find out more about Simon Montgomery click here:
Learn about Simon Montgomery's teaching experience:
To follow Simon Montgomery's Facebook page click here:
Connect with Simon Montgomery on Twitter:
Connect with Simon Montgomery on LinkedIn: