Term Four Fitness Challenge Review – Week 2.
I am feeling a great sense of achievement from this last week's fitness sessions. Not that I have broken any world records or even personal best, but rather that I have managed to complete a full five days work outs without having to shorten any of them. I honestly cannot remember the last time that this has occurred!
My sessions incorporated a range of cardio-vascular and free weights routines. I completed three cardio vascular routines over the days Monday, Wednesday and Friday with free weights session on the Tuesday and Thursday to break up the routine. I will try to give an overview of each session below and then a few additional reflections.
Monday – Cardio-Vascular.
This was my first cardio session since the slight hamstring strain I experienced last Monday at indoor soccer. I did not know how the session was going to go, I wanted to get the most out out of it but also not tear of pull anything – a fine balance to keep.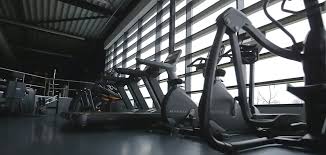 Arriving at the gym just before 6:00am, I was on the bike for 15 minutes to start this session. I didn't push myself too hard with the resistance only on 5 and the rpm at approximately 90 rpm. Eventually I will aim to work this back up to the 100 rpm but I did manage to work up a sweat and become short of breath – I guess that this shows how unfit I really am!
After completing my cycle session I proceeded to the treadmill for a 1o minute run. I made the decision that this week I would not reintroduce the ergo until the end of the week to give my legs a little more time to recover. I proceeded with the treadmill on 10km/h for the first few minutes, this was causing me a little trouble beyond what I was comfortable with so, not wanting to cause an injury, I reduce the speed to 8km/h which I held for the remainder of the time.
I am happy with this effort for my first session back into cardio, it will give me a good base to build from over the coming weeks.
Tuesday – Free Weights.
I have continued to focus my free weights sessions on lighter weights with higher intensity / less rest the between sets. Today's session saw me using the 10kg weights for my chest press, should press, shoulder fly and bicep curls. I then changed down to the 8kg weights for tricep curls. I am still conscious of the long standing injury I have to my right shoulder, this is particularly sore when moving the weight into place for the tricep curl.
I managed to complete all the exercises relatively well, I think that Thursday's session will involve me increasing some of the weights.
Wednesday – Cardio-Vascular
My Wednesday session needs to be short and sweet due to my earlier start at school with a 7:00am ensemble rehearsal. I managed to mirror the session I did on Monday, again finding that it was the right balance between exerting without over exerting.
Thursday – Free Weights.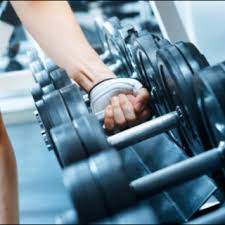 I kept the same routine as I did on Tuesday's session. One problem I encountered were the weights that were available. I managed to get some 12.5kg weights for the chest and shoulder presses but could not get 10 kg dumb-bells for the biceps. I dropped the weight of the biceps to 9kg which I also used for the tricep curls and should fly.
The lat machine was free on this day, I added in three sets of twelve reps with a low weight resistance to my routine to start working my lats again.
Friday – Cardio Vascular.
The final session of the week. I am wrapped to be able dos ay that I have completed a full five days! This session saw me push myself a little harder on the bike, increasing the rpm to an average 95. I also added in the ego for the first time, boy did it hurt! I completed five minutes holding my stroke rate at 30 strokes per minute and an average 500m split of just over two minutes.
The session finished with my ten minute run on the treadmill. The speed of this was not increased due to me not wanting to overdo things after my ergo introduction.
Weekly Reflections.
The week has been a success overall. Five session is making me feel pretty good. Other positives is that I have continued to cut out the junk food, very little chocolate and chips have been consumed during this week!
One area that I will need to continue to focus on is my bedtime routine and getting to bed at a decent hour. By the end of the week I am finding myself feeling quite tired due to that bedtime curfew going out the window a little too often.
To find out more about Simon Montgomery click here:
Learn about Simon Montgomery's teaching experience:
To follow Simon Montgomery's Facebook page click here:
Connect with Simon Montgomery on Twitter:
Connect with Simon Montgomery on LinkedIn: