Trumpet Challenge Week 32 – The Challenges Continue…
This past week has been another one of immense frustration and difficulty. The frustration has not necessarily been regarding the number of sessions I managed to get in, but rather the quality of practice to the extent that I made a conscious decision to change my routine and focus on the final day of practice for the week (Friday).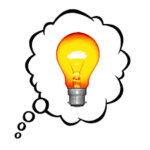 I continued with my routine of warm-up exercises followed by repertoire. As discussed in previous posts, my biggest challenge since beginning back this term has been the consistency of embouchure to accurately play the higher notes in my range. The embouchure for my reed playing is causing havoc with my beginner trumpet chops – it's a continual struggle for me to overcome this.
A positive out of this week's practices is that I did get on my trumpet on five days, something that I am really proud of. Some of those sessions were not very long (some only five – eight minutes in length). This meant that I needed to do additional focus on my long notes and warm up exercises.
The sessions later in the week (Thursday and Friday) I did manage to have a break through, largely due to a change in my routine. I had been reflecting on my repertoire section of practice and why all of a sudden I was struggling to play some of the pieces and the answer hit me, I am not warm enough. Despite all of the long notes and scales that I have done my chops weren't ready for pieces, especially Pomp and Circumstance and American Patrol and the interval leaps up to my high D.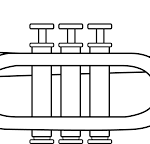 I made the decision to leave these pieces and focus on the additional technical exercises provided int he back of the book. These I have found challenging but there seems to be improvement in my ability to move around the instrument and play own the higher register towards the end of my phrases.
In the coming week I will continue this routine to try to work on improving my endurance further. I am still hopeful of getting the final two songs complete to a satisfactory standard before the end of this term.
Time will tell whether I manage to meet this goal.
To find out more about Simon Montgomery click here:
Learn about Simon Montgomery's teaching experience:
To follow Simon Montgomery's Facebook page click here:
Connect with Simon Montgomery on Twitter:
Connect with Simon Montgomery on LinkedIn: