Day 193 – Thursday 11th July 2013
I know that to many people this will seem a strange statement, especially coming from a musician who, due to the very nature of his work, can be out quite late at night but I am really beginning to enjoy my early morning starts. Don't get me wrong, there are many mornings that I wake to my alarm at 5:15am and don't feel like getting up, in fact this morning was one of these due to Zoe, my 4 month old daughter, deciding to wake us up at 4:30am this morning with her singing in her bassinet. What I am beginning to love is all the benefits that go with waking early and committing to a daily run.
This morning I did get up a little later than usual with the clock just turning over to 6:00am. It was still dark and cold as I got ready and headed off for my 4.5km run from home, around Lake Monger and back again. As I mentioned previously my energy levels were feeling a little low due to being disturbed by my daughter serenading my wife and I at a ghastly hour, I suppose some would say we should get used to that though! The resultant in a lack of energy made the run a struggle and I found it difficult to get any momentum and rhythm throughout the entire run, I did manage to work up a sweat so there were at least some positives to take out of the experience.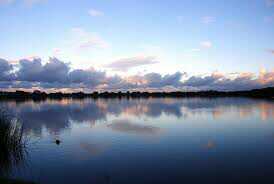 As I was running this morning I really managed to have the opportunity to take in the beautiful surrounds of the Lake as it awoke to another day. The sun was not up by the time I had finished but in the last 1.5km as I was looking East across the waters you could see a wonderful display of colours beginning to form and take shape in the sky behind the city scape and in the waters of the lake. I really am very blessed to live in such a beautiful city and near an incredible lake where I can exercise regularly.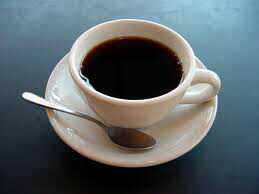 I have also been enjoying the extra time in day of my holidays from rising early. I made a decision at the beginning of the week that I wanted to keep my regular routine from the school term with regards to rising. The reason behind this was to try and help me keep in routine making it easier to go back to school without any significant effect on my exercise regime. I have found that I can have a shower, breakfast and get a couple of hours work done before the rest of the house stirs. This has been of huge benefit in getting a number of jobs done for my wedding music business, teaching admin work and general blog writing like this one. It has enabled me to have more time free later int he day for the important things in life including spending time with my family.
One of the great benefit to the early starts was seen yesterday morning, It was raining, I don't run in the rain, so I got up and into organising all the details needed to complete my tax return. By the end of the day everything tax wise is ready to go to the accountant early next week. As well as completing this I managed to go out with my wife to the shops and hangout over a coffee down by Scarborough Beach for a few hours. That's what I call being able to enjoy the important things in life.
Tomorrow will be an interesting run as I have a gig tonight down in Fremantle. I am hoping that the night isn't too late but will probably be around 1:00am before I get to bed. Hopefully it's not too hard to get up after only a few hours sleep,  suppose I'll know by this time tomorrow!
Now where's my cup of coffee!