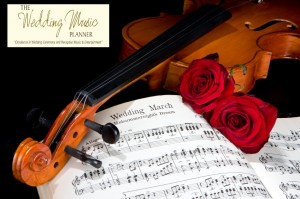 The Wedding Music Planner is a music management business that specialises in providing excellent music and entertainment solutions for wedding ceremonies, receptions and, in more recent years, private functions and corporate events. In only its 5th year of existence the Wedding Music Planner can provide suitable music for any size event able to cater across every style of music and any budget across most capital cities throughout Australia.

Over my professional career as a musician I have been involved in providing the music for many wedding ceremonies and receptions and have connected with many talented musicians locally in Perth and more broadly across Australia. I had over a period of 15 years performed at many wedding ceremonies and receptions as well as organised and directed bands, liaised with brides and grooms and venues and even made many song suggestions for suitable repertoire to compliment the style of wedding when asked by the betrothed couple. In December 2008 I decided to utilise this knowledge and experience and founded the Wedding Music Planner as a specialist music and entertainment management business.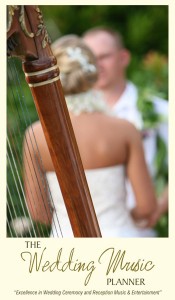 The Wedding Music Planner has a mission to help brides and grooms find professional musicians and entertainers to provide excellent music for wedding ceremonies and receptions. The business aims to work with brides and grooms in the organisation of details including:
Musician / Entertainment Suggestion and Finding
Song Suggestions
Venue Liaising
Musician Liaising
Miscellaneous organisational tasks
Included in every package is a meeting with the Wedding Music Planner consultant and regular contact via email and phone to ensure that the bride and groom keep absolute control of the vision and style of wedding. Upon request premium levels of management / organisation can be provided at an additional cost.
Since its official launch in 2008 the Wedding Music Planner has been involved in the organisation of acts including; Classical Ensembles, Jazz Groups (Duos, Trios, Quartets & Quintets), Choirs, Solo Vocalists, Disc-Jockeys, Acoustic Guitar Sets and Rock / Pop Cover Bands. Venues that have held functions include: Mosmans Restaurant, The Old Swan Brewery, Pan Pacific Hotel Perth, East Fremantle Yacht Club and Royal Perth Yacht Club as well as various churches and outdoor locations.
In 2010 The Wedding Music Planner expanded in its provision of entertainment to include events other than wedding including private parties and corporate events. Since this time music entertainment has been provided for various fundraisers, the Australian Open Gardens and The Beau Rivage Restaurant at Gloucester Park.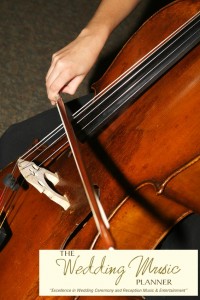 As the aim of Wedding Music Planner is to help brides and grooms prepare for marriage many free services have been provided which can be viewed by visiting the Wedding Music planner Website. Some of these services include regular post on general wedding planning and preparation elements including venue selection, clothing / fashion, general music and other useful information as well as post and reviews on past Wedding Music Planner Events. The Wedding Music Planner also provides a free monthly e-newsletter with useful information to help brides and grooms prepare for their wedding day with general articles and useful music information including feature reviews of some of the musicians available to hire. This newsletter, The Wedding Music News, also contains a monthly special on some of the services offered by the Wedding Music Planner including discounts and additional premium management levels for no extra cost. Subscription for this e-newsletter is free and can be done here.
Listen to samples of some the entertainment options available through The Wedding Music Planner.
Alias Live – POKER FACE
10 Legs and a Groove – SOUL SISTER
Simon Montgomery Quartet – YOU'D BE SO NICE TO COME HOME TO
Simon Montgomery Quintet – ALL OF ME
Patrick van der Moezel Quartet – THERE WILL NEVER BE ANOTHER YOU
Rhiannon Longley Quintet – BEAUTIFUL LOVE
Gavin Nicklette – FLY ME TO THE MOON
Project Rosco – SUMMERTIME

More information on the Wedding Music Planner and the possibility of using these services for your next event visit the website or contact me.