Week 23 – A Second Day Inside the Week.
Today I have managed to have some success with managing a second session for the week. I managed to get up early this morning, get my work out done and arrived at school by 6:50am and was starting to blow my first notes just after 7:00am.
I have band start at 7:30am in the Junior School, this is about a five minute walk from the Senior School Music Rooms. This time constraint meant i knew that realistically I'd only get 10 – 15 minutes before needing to walk down to open up for the boys who are diligent at arriving on time.
There has been a lot of reflection over the past few days on my Trumpet Challenge, the approach to writing my blogs posts and the actual practice sessions them self. The purpose of this challenge is to try to learn a good fundamental approach to the trumpet, fingering, embouchure, breathing and tone to allow students I have in band to communicated to effectively when they are beginner to intermediate students. Some of my more recent posts and sessions don't really reflect this, I have grown a little lazy in my warm up and technical excursuses and definitely not taking the necessary time to reflect on my progress. I made the decision that this would change today.
Warm Up.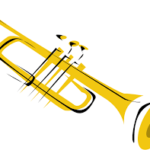 I returned to the advice of the trumpet teachers at school regarding warmups, in particular the use of lip slurs. I worked on the slurs starting with C up to G (open position) and gradually progressed up the instrument, each notes I held for four counts on approximately 72 BPM, slurring up and then back down. I found the first few easy (C – G; D – G; E – A; F -Bb) but then started to struggle with the ones above this (F# – B; G – C, Bb – D). I will try to keep working on these, particularly focusing on my embouchure and air support, I have a bad habit of not angling the trumpet correctly against my lips and not having enough top lip in the mouthpiece cup.
Accent on Achievement Book.
Today I focused on the next lot of pages in the book, starting with "Sakura" – a traditional Japanese folk song. The ending of the piece was challenging due to muscle fatigue and not positioning my embouchure accurately, especially the top lip.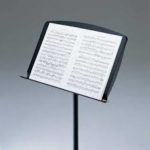 The next piece, "Clarinet Climb" focuses on lip slurs. Most of these I managed reasonably accurately, the most challenging was the slur down from an E to the low C. I experience similar problems in the next song "It's Raining, It's Pouring". I managed to improve the sound and not breaking the notes as much by slightly angling my head down, ensuring that more top lip was in the mouthpiece cup and that the instrument was still supported against my lips, but not too much pressure.
The traditional Chinese Song "Arirang" went reasonably well. I did have some fatigue problems towards the end of the price. I also need to continue to work on my articulation, particularly the slurring.
I had an interesting problem arise with the famous melody "Ode to Joy" from Beethoven's Choral Symphony (Symphony No 9). For the first time ever I found myself pitching the notes too high at the beginning. I think that this happened because of where I was pitching the piece in my head from the instruments I play.
My practice continued into the next page with "Stretching Higher" followed by the Largo Theme from Dvorak's New World Symphony. I did have a number of pitching issues with this one, largely due to muscle fatigue and embouchure positioning, two issues that I will hopefully continue to address tomorrow.
I am hoping to start to get some of the videos up online later this week. I am a little nervous as to how this will be received but feel it will be an important log of my development that I will be able to reflect back on as the year continues to progress.
To find out more about Simon Montgomery click here:
Learn about Simon Montgomery's teaching experience:
To follow Simon Montgomery's Facebook page click here:
Connect with Simon Montgomery on Twitter:
Connect with Simon Montgomery on LinkedIn: