Trumpet Challenge Week 26 – A Consistent Effort.
This week has really been another example of my recent consistency in practice. I yet again managed three sessions since last Saturday (Tuesday, Thursday and Saturday) which makes me quite satisfied that I finally seem to be getting some sort of routine together…
IT'S ONLY TAKEN ME HALF A YEAR!!!
All that aside, the practices themselves have been quite good, definitely more positives to come out of them then negatives. I have noticed that my overall pitching of notes and ability to move between notes not he same valve positioning is getting stronger. The consistency of my tone from the Bb beneath the staff to the C in the third space is also a lot more consistent. I am still having trouble with some of my higher notes (C, C#, D and D#) especially when they occur in the middle to the end of a phrase or piece. I am not sure if it's just a matter of me continuing to persist or if there's a technique issue that I need to address, this is a question I will pose to the brass specialists at school during this week…I'd be more than happy it there's a trumpet teacher out there reading this post to comment and give me some advice in ways I can improve, the biggest technical issues I'm trying to avoid is using my pressure to get these higher notes.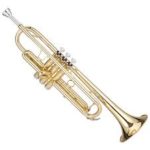 One area of my technique that I have focused on a lot this week is my embouchure, particularly the positioning on my mouth. I had a conversation with one of my students in band, particularly about how I tended to play slightly off centre with my embouchure and that his teacher had told him "this effects tone" (apparently a problem he had when starting). I've gone back to being diligent with the positioning although I do find that I revert to the slight side as my lips fatigue.
Saturday 16th September Practice Review.
Warmup Exercises
Today's practice began in the same manner as I have for the past few weeks, a combination of lip slurs, long notes and scales.
I felt quite tired today when it came to playing and this had an effect on my lip slurs. I have become stronger in getting out more of the higher notes over the past few sessions but today struggled with my slur from G# – C, A – C#, Bb – D. The notes above this a struggled to even play when tonguing up to them.
My scales practice went remarkably well, I managed to play the C, G, G, Bb, A, D and Eb scales relatively easily with only an occasional error. I am still tonguing all of the notes, I might try to introduce slurring some of these scales int eh coming weeks.
Accent on Achievement.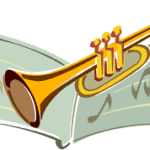 I continued with my work from Accent on Achievement. I started with the song "Rhythm Antics" and concluded with the song "Amazing Grace". One the first page (Rhythm Antics – We Wish You A Merry Christmas" I noticed that my pitch is not staying consistent when I tongue (there's a bit of a"wah" sound). I will aim to continue to be consistent in my embouchure position and use gentler tonguing in the coming week to see if this rectifies this problem.
The next two pages moved back into my work on the higher notes that I have continued to struggle with. My high D is continuing to be inconsistent in its tone and just getting it out without breaking. I am finding this to especially be the case in the latter part of a piece, the biggest examples on this page and the next one is Finlandia and Botany Bay which have the D's towards the end of the piece. I have continued to isolate the phrases, playing them separately an then in context. I am sure that they continue to improve the more time i spend on the horn.
I really struggled with "Reuben and Rachel" today. This piece moves back into the lower register and I  had difficulty pitching the Bb accurately after having played up high for two pages. I need to continue to work on the elasticity of my lips to assist in accurate pitching.
This week will be an interesting one practice wise. I am on retreat with school for the last few days…to get my three days practice in I will have to do Monday and Tuesday of this week…let's see if I can manage it!!!
To find out more about Simon Montgomery click here:
Learn about Simon Montgomery's teaching experience:
To follow Simon Montgomery's Facebook page click here:
Connect with Simon Montgomery on Twitter:
Connect with Simon Montgomery on LinkedIn: