Trumpet Challenge Monday, Week 27 – Feeling Blocked Up.
Well I have managed to get out and start off the holiday season in style with a good session on the first day, WooHoo! I honestly didn't know how today's session was going to go, I am still suffering from a cold and my sinuses are quite congested (ugh!!!).
Warm Up / Technical Exercises.
I managed to start the session with a good variety of long notes, lip slurs and scales. My lip slurs went well up to about the F – Bb (first valve) where I started to break the notes. I did managed to continue the lip slurs up to the Bb – D (first valve) where I returned to tonguing each note. My final position change was from the C – E (open valves).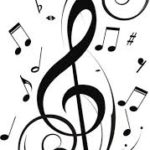 The scales I worked on today included my majors in the keys of C, G, Bb, A and Eb. I had significant trouble with my G Major scale, the first notes (G, A and B) were very difficult to get out. I am going to have to keep focusing on my lower notes as well as the higher ones. I do find thesis particularly difficult after having played towards the top of my range, the repositioning off the embouchure is proving quite challenging!
Repertoire.
Today proved to be quite a fruitful day in the Accent on Achievement Book No 1 for Trumpet. I started on Page 30 with "Crossing the Break" which took some time to settle into, there were challenges with the high D being clear still.These problems continued with "Kum Ba Yah" before I settled into a good routine and tone for the final two songs on the page; "Trumpet Voluntary" and "Finlandia". I managed to play "Finlandia", including the High D half way through the piece, with great accuracy, just as I did on Saturday.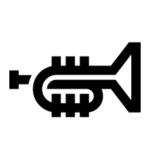 The session continued with Page 31. The first two pieces, "Shepherd's Hey" and "Botany Bay" were both played with a good accuracy. I am particularly happy with "Botany Bay" as the high D in Bar 10 has always caused me some difficulty. I am still having difficulty with "Reuben and Rachel" in the pitching of the low Bb (first valve), the note continues to break and be difficult to pitch. If there is any advice Trumpeters could give me to improve this after having played up higher it would be greatly appreciated! The final piece on the page, "Amazing Grace" was played better than in previous sessions. I am still having some difficulty with the high C in Bar 9 but it is getting stronger.
Page 32 proved a little more challenging. Three of the songs "Russian Sailor's Dance", Ye Banks and Braes of Bonnie Doon" and " Tom Dooley" all focus on movement to and from the high D (first valve). There were a lot of broken notes, this page is going to need a lot more work to master!
Rather than finishing there I continued with Page 33. This page introduces the note Eb (2nd and 3rd valve). The first song "Mixin' It Up" was quite easy to complete due to not having a large range however, "On Top of Old Smokey" proved difficult towards the end. I, again, experienced difficulty with the low Bb towards the end of the piece. I played the phrase separately a few times before playing in context to try and master the slight nuances needed in embouchure. I will continue to work on this over the coming week.
The page continued with "March Slav" and "Las Mananitas" both of which I managed without much difficulty. The final song on the page, "Pomp and Circumstance" proved a little more challenging. The movement from an A to High D really stretched me and will need some focus to get the jump clean and accurate consistently.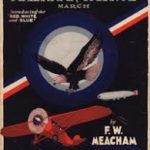 My session finished with the song "American Patrol" which is the final song in the book. This will need a lot of additional work, I am under no illusions. Hopefully by the end of this week it will be done and dusted (if I get my sessions in).
I am happy with how the session went, I have managed to pack a lot in. Hopefully this trend will continue with another session tomorrow!
To find out more about Simon Montgomery click here:
Learn about Simon Montgomery's teaching experience:
To follow Simon Montgomery's Facebook page click here:
Connect with Simon Montgomery on Twitter:
Connect with Simon Montgomery on LinkedIn: