Tuesday 26th of September – Two Steps Forward, One Step Back.
I went into today's session with a huge amount of hope and excitement at what would be possible off the back of some excellent sessions over the past few weeks. I really felt that I had started to see significant growth in my tuning, pitching and accuracy of high and low notes…silly me!
Today's practice was nothing short of frustrating! The good work that had been present in all areas of my development felt like ti went out the window today, high notes were mismatched and broken, intonation was shocking and low notes wouldn't come out – I had a terrible day to the extent it felt like a two steps forward one step backwards sort of day…actually more like one step forward and two steps backwards.
Warmup / Tecnical Exercises.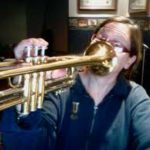 I commenced the practice in the same manner that I have for the past few weeks, lips slurs, longnotes and scale. The session started well enough with the lip slurs, I did start to run into problems a lot earlier and found it challenging to maintain the high notes cleanly and accurately. I just couldn't get my embouchure right today for some reason!!!
The scales work was also a challenge, I managed to play C Major accurately, but after this had problems pitching the low notes (G, A and B) for the G Major scale and the high notes (C, C#, D and Eb) for the D and Eb Major scales.
Accent on Achievement Repertoire.
I had hoped to continue my progress in Accent on Achievement form yesterday's great session and build on the concepts that I thought I had consolidated…this did not happen at all!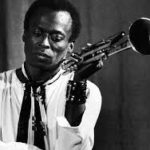 I started on Page 30 as I have been and struggled with the accuracy of notes for my High C and D throughout the entire page. I had made great progress with the song "Finlandia" over the last week but today the high D was just not there.
Page 31 continued this trend, high notes proved challenging and there seemed nothing I could do to improve my embouchure. One positive from the is page was the song "Reuben and Rachel" where I managed to play most of the low Bb notes (first valve) without many broken notes…if only I could put both he high and low note accuracy together!!!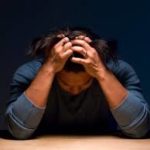 I didn't get past Page 32 in today's practice, this page had some positive moments. The most positive was the song "Russian Sailor Dance" which I managed to play without any broken notes, including the high C and D. Unfortunately the song "Ye Banks and Braes of Bonnie Doon" didn't have the same consistency, especially int he movement from the Bb to D on the first valve. The final song on the page, "Tom Dooley" has a significant number of errors in it, a lot more work and attention is to be needed.
I feel that a good goal for me to have after today's practice would be to try and have the book completed prior to Term Four commencing. I do feel that this is possible although a significant amount of work will be needed consistently over the coming week and a half to achieve this.
This goal will allow me to start preparing for the next books, both another Accent on Achievement and a separate repertoire book. I am happy to take suggestions from Trumpeters out there as to what a good beginner repertoire book is. Feel free to give advice in the comments down below!
To find out more about Simon Montgomery click here:
Learn about Simon Montgomery's teaching experience:
To follow Simon Montgomery's Facebook page click here:
Connect with Simon Montgomery on Twitter:
Connect with Simon Montgomery on LinkedIn: