Trumpet Challenge Saturday, Week 27 – One Less Practice.
I have to be honest, this week I didn't get the same amount of sessions in, I had one less with no Thursday morning session. There were, however, good reasons behind this with me being away on a school retreat with my Year 11 Tutor group (Form Class) from Wednesday – Friday and I'm not confident enough to take my trumpet away with me and have others endure my beginner tones.
It is funny how even though I am a musician and teacher I still get self conscious when it comes to playing a new instrument in front of others. I guess it is a good dose of reality to how my students feel in the early years when I encourage them to perform in front of either their family or in Eisteddfods as soon as possible.
Saturday Session.
Today's practice went really well, despite me having a terrible head cold. I managed to see improve in my overall range both lip slurs wise and in repertoire. I am looking forward to being on holidays for the next two weeks, hopefully some additional sessions will be possible meaning more growth and development (in theory).
Warmups / Technical Exercises.
My routine started with the usual long notes, lip slurs and scales. Today's slurs went really well with me managing to be cleanly hit notes slurring up to my C in the third space before starting to break. I didn't manage to hit many of the slurs above this with any accuracy but did continue to work on positions with tonguing and got as high as my E in the top space (open valve).
The warmup continued with scales, looking at my major scales int he keys of: C, Bb, G, D, E and Eb.
Accent on Achievement Repertoire.
I made the decision to move ahead int he book today, starting on Page 30 which introduces the D on the fourth line. There was a little trouble with "Crossing the Break" and "Kum Ba Yah" in getting an accurate pitching of the high D but this settled later with me playing "Finlandia" perfectly for the first time.
My session continued with "Shepherd's Hey", "Botany Bay", "Reuben and Rachel" and "Amazing Grace". My pitching was quite good for all except for Reuben and Rachel where moving back down to the Bb beneath the staff was troublesome, I couldn't get the embouchure right from a support perspective. More time will need to be spent on long notes and moving from high to low notes to train my muscle memory. I finished page 31 with a technical exercise that moves between the F, B  and D on the first valve. Some issues were had with the D due to there not being any rests. It is quite a good exercise that I might look at adapting to start on various other notes, thus developing the elasticity in my lips to move fluently between positions.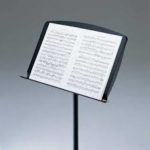 I continued the session with Page 32. The first song, "Syncopated Rhythms" proved no difficulty so I will probably not do this again in my sessions in the coming week. The remainder of the page, "Russian Sailor Dance", "Ye Banks and Braes of Bonnie Doon" and "Tom Dooley" all proved challenging, particularly the pitching of the High D consistently. These will be worked on over the coming week.
Reflection.
I am really satisfied with today's session. Coming in at approximately 18 and a half minutes I feel that slowly the strength in my lips is being built up. The aims in the coming week will be to continue to develop the elasticity in my lips to move fluently between notes on the some valve position.
It will be a challenge being on  holidays to regularly practice, my hope is that I will get more done, however, with a change in routine it will need to be a conscious decision.
To find out more about Simon Montgomery click here:
Learn about Simon Montgomery's teaching experience:
To follow Simon Montgomery's Facebook page click here:
Connect with Simon Montgomery on Twitter:
Connect with Simon Montgomery on LinkedIn: