Trumpet Challenge Saturday Week 28 – Signs of Improvement.
When I reflect back on the week that has just passed it has definitely been a roller coaster ride of successes and failures on the trumpet. Overall though, I do feel that significant progress has been made. My high notes are slowly becoming more consistent, as I experienced throughout today's session.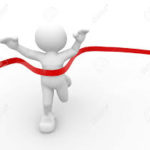 I successfully have managed to complete five practices inside the week, a goal that I set for all my students from a practice perspective. I cannot remember the last week that I managed to reach this goal myself personally on the trumpet (yes, that is shameful).
I also had an amazing experience where I got to watch a symphony orchestra performer demonstrating buzzing to children as a part of a workshop. I noticed that his embouchure was slightly different to how I have been forming mine, particularly the top lip position. I have been working on trying to incorporate this into my playing since this experience and it seems to be showing some improvement, especially in my high notes.
Warmup / Technical Exercises.
I commenced today's session in a similar manner to other sessions; long notes, lip slurs and scales. I worked on readjusting my embouchure to have more top lip overhanging / in the mouthpiece cup. This proved successful with being able to slightly adjust for the higher notes in the slurs and made for a more consistent tone. I also managed to push higher in my lip slurs than previously with me managing all lip slurs up to the C in the third space comfortable. The slur from the C to the E did work but there was significant breaking and mismatching, I could not manage the C# to E or D to F slurs, hopefully int he next week these will work a little better.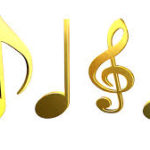 Today proved be a real good day for my scale exercises. I managed to complete my C Major, D Major, G Major, Bb Major, A Major without many problems. I had some difficulty with the Eb and E Major Scales (top few notes) and tried to be adventurous by playing the the F Major (this didn't bode well at the top end). Hopefully I'll be able to continue to stretch myself in this coming week and have an even better outcome by this time next week.
Accent on Achievement Repertoire.
I started at the same place that I have been throughout the week, Page 30. I was hesitant with how the first few pieces would go as I have had some difficulty with the high notes in both "Crossing the Break" and "Kum Ba Yah". Interestingly, today was probably the best I have played these, there's still some work to do but it was an improvement, especially "Crossing the Break".
I played Trumpet Voluntary quite well, I think that this will be dropped from my routine during this week as will "Finlandia" as both of these are being performed nicely.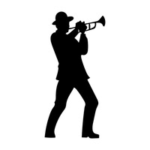 I continued with Page 31 with some good success on the first few songs. "Shepherd's Hey", "Botany Bay" and "Reuben and Rachel" were all performed well, this means that I will drop these during the coming week. Some additional work is going to be needed on "Amazing Grace", particularly the movement between C and A at the start of the second line. I did not attempt the technical exercise at the end of the page. This is a really good exercise that I want to look at adopting into my practice routine, I will make a note of this for me to use during the coming week.
My session continued with Page 32 and the song "Syncopated Rhythms". This was played well and will be dropped from the regular routine to allow time to focus on more difficult repertoire. The songs "Russian Sailor Dance" and "Ye Banks and Braes of Bonnie Doon" have both shown some improvement but a greater amount of time is needed on my higher notes, especially the transitions to and from the High D. "Tom Dooley" at the end of the page needs a lot of work, especially the movement to the High D and High C.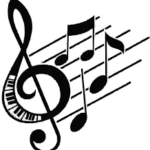 Unfortunately, my session was needed to be cur short at this point due to my next Saturday morning student arriving. This is just a reality of my life as a musician, I'm not phased by, rather grateful that I get to live the life I do teaching, playing and writing music.
The coming week should be an exciting time for me and the Trumpet Challenge. Hopefully I'll get the remainder of the book completed and maybe have all five days under the belt again. I know that there will be some changes to schedule during this week, hopefully I can smash out another great and progressive week…bring it on!
To find out more about Simon Montgomery click here:
Learn about Simon Montgomery's teaching experience:
To follow Simon Montgomery's Facebook page click here:
Connect with Simon Montgomery on Twitter:
Connect with Simon Montgomery on LinkedIn: